The global market for legal services is growing rapidly and is projected to breach the one trillion dollar mark this year, up from around 850 million dollars in 2017. Legal Tech itself is building up to a critical inflection point, driven by a confluence of factors including increased VC funding, broader adoption and a maturing innovation ecosystem.
With the global legal services industry at the cusp of radical technological transformation, here's a closer look at some of the key dynamics of the market as well as that of the startup ecosystem that is driving much of the change.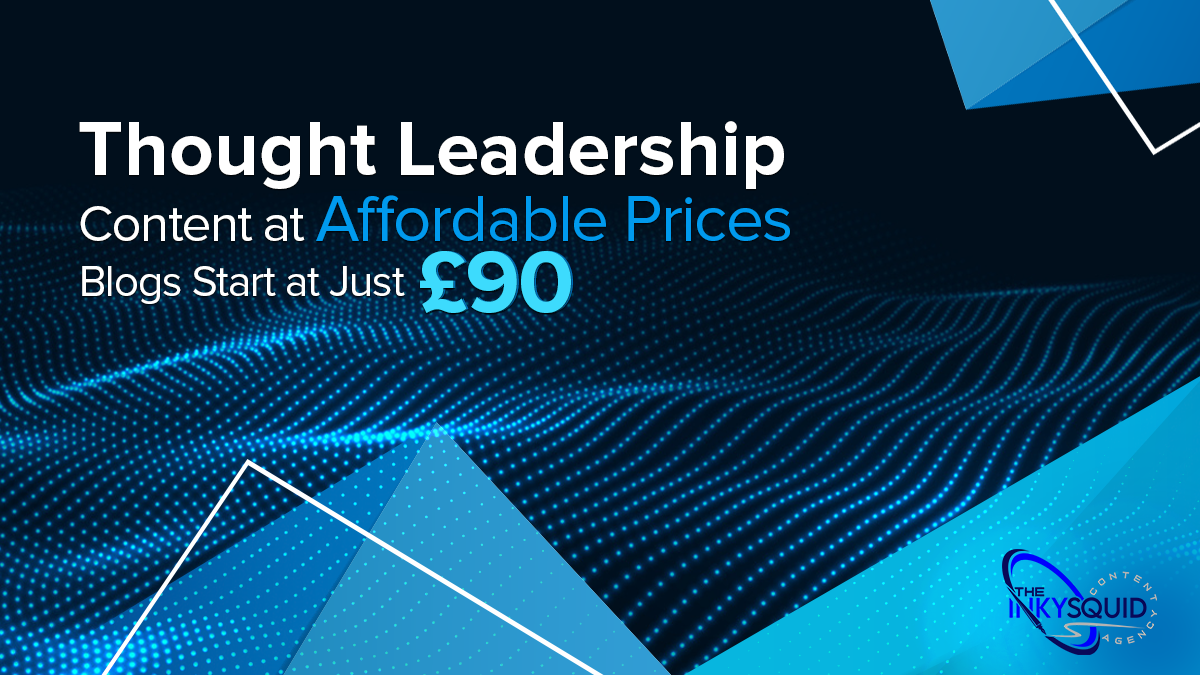 What is Legal Tech?
Legal Tech, or LegalTech, encompasses a range of digital technology solutions with the potential to transform every aspect of the legal process including operations, practice management, discovery, research, and billing, to name a few.
It is also important at this point to establish the distinction between Legal tech and another composite category known as Lawtech with the former referring to digital solutions focused on legal professionals and law firms while the latter refers to consumer- and business-focused technologies that enable the procurement of legal services and knowledge. For the record, this article examines the Legal Tech rather than the LawTech industry.
Trends in legal tech
Data-driven decisioning is the overarching value proposition of the Legal Tech industry with legal professionals in one study indicating that analytics has a wide range of applications in the business and practice of law.
Global research and advisory firm Gartner kicked off 2020 with a list of specific law firm technologies with the potential to have the most impact in legal applications.
Virtual legal assistants (VLAs), Gartner said, could play a critical role in helping corporate legal departments enhance and automate operational capacity but only as long as legal leaders were actively involved in configuring solutions to fit the unique needs of their company.
In the legal sector, AI and Blockchain were expected to have a huge impact with over 40% of legal professionals in one study indicating that up to a fifth of all routine activities, such as contract drafting and due diligence, could be transformed by deploying these technologies.
AI's potential to transform the practice of law is already widely leveraged across the legal value chain to enhance the efficiency, accuracy, and productivity of multiple processes. AI tools such as Neuro-Linguistic Programming and Natural Language Programming (NLP) are already disrupting conventional document discovery and review processes with their ability to sift through thousands of legal briefs and documents.
Similarly, legal AI applications, such as NLP-powered contract analytics and review solutions and predictive coding are transforming traditional manual and tedious processes to streamline the vetting process for complex contracts, streamlining and speeding up e-disclosure processes and machine learning models are even able to predict outcomes based on case facts and precedents.
Blockchain brings a similarly transformative range of benefits to the legal practice including transparent paperwork, self-executing smart contracts, establishing the chain of custody, and establishing the authenticity of evidential data.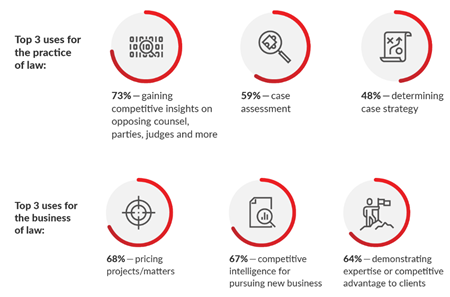 Source: LexisNexis
Towards the end of 2020, Gartner supplemented these predictions by highlighting four key trends from the Gartner Hype Cycle for Legal and Compliance Technologies.
According to this document, Enterprise legal management (ELM) solutions had the promise to overhaul legal operations and workflows in much the same way that ERP systems had transformed the finance function.
Similarly, the increased adoption and deployment of a well-established and mature technology like predictive analytics could open up several untapped opportunities in legal and compliance applications and pave the way for a more data-driven approach to business problem-solving.
And finally, Gartner emphasized the value of Robotic process automation (RPA) technologies to automate legacy applications.
When it came to technology adoption in legal practice, Gartner offered three simple rules. One, start with business problems that can deliver real business impact and then explore how technology can help solve those problems.
Two, companies need to invest not just more aggressively but also more effectively in legal technology. And three, Legal Tech investments have to be augmented with dedicated legal technology experts in order to bridge the gap between the parallel practices of law and technology.
Legal Tech adoption - benefits and challenges
There are three key arguments driving the increased use of technology in legal practice.
The core argument is that technology opens up opportunities for automation that can eliminate menial repetitive tasks and augment the human element in legal services. The net impact of this is not just a reduction in human error and overheads but also significant improvements in efficiency, attorney satisfaction, and client experience.
Additionally, Legal Tech simplifies and streamlines a number of complex processes and introduces more features and functionalities that can help drive legal practice innovation and open up incremental revenues from performance-based and value-based engagement models.
And finally, Legal Tech creates the foundation for a practice framework where the focus is squarely on transparency, productivity, efficiency, and quality of outcomes.
At the same time, there are multiple challenges of legal technology adoption that have to be addressed before the promise and potential of Legal Tech can be effectively harnessed.
For instance, data from two separate studies, the International Legal Technology Association's (ILTA's) 2019 Technology Survey and Aderant's 2019 Business of Law and Legal Technology Survey indicate that adoption challenges are not just technology and execution related but also stem from people-related issues such as expectation and change management. In fact, these concerns far outweighed those related to more technical issues like security, risk management and software versioning.
But the biggest challenge to emerge from these studies is the widespread lack of urgency in adopting disruptive technologies such as AI and Blockchain. This runs counter to the finding from a survey of law firm business leaders, a majority of whom cited "insufficient leveraging of technology" as a medium-to-high risk factor for profitability.
In fact, there might be more existential risks at play here as a new breed of legal service providers, betting on advanced technologies for systemic disruption, are already making significant inroads into the client base of traditional law firms.
These technologically savvy Alternative Legal Services Providers (ALSPs), which include the Big Four accounting firms, are leveraging technology to create integrated service models that deliver data-intensive legal services. These newcomers are already making their presence felt with over a fifth of large and midsize law firms claiming to have lost business to ALSPs.
Today, technology adoption in the legal industry is as much about survival as it is about digital transformation, innovation, and profitability. And Legal Tech startups will play a critical role in closing the technology gap between traditional law firms and corporate practices and their more digitally adept counterparts.
The rise of Legal Tech startups
Starting from two in 2010 and spiralling up to just over 330 by 2015, legal tech startups were "popping out like popcorn" by 2017 at an as yet unchallenged record rate. This trajectory reflects that of capital flow into the industry over the same period, with legal tech startup investments in the decade leading up to 2017 adding up to a paltry $1.5 billion, including two separate half a billion-dollar investments.
By 2018 though, legal tech investments were booming and set a new record with 713% growth that pushed it over the one billion dollar threshold for the very first time. In 2018, AI-focused LegalTech solutions on their own attracted over $360 million, a sum considerably higher than total sectoral investment the previous year.
Investment momentum was sustained into 2019 with legal tech blowing past $1.2 billion by the end of the third quarter. This was the year that also saw the comeback of large legal tech investments — $200 million in Onit and $250 million in Clio, for example — and also kicked off some mega M&A deals - Dropbox bought HelloSign for $230 million, Thomson Reuters acquired HighQ for a reported $300 million, to name two.
A July report from Bloomberg Law indicates that legal tech is on its way to another good year despite the current pandemic crisis. In Q2, legal tech startups brought in $178 million in investments, surpassing the previous year's Q2 tally of $122 million, for a total of $339 million.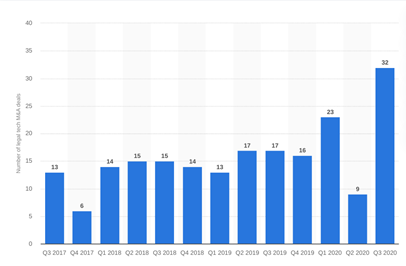 Source: Statista
Legal tech M&A deals are also heating up with Q3 figures already overtaking last year's performance, including 32 deals in the third quarter of 2020, the highest recorded thus far.
There has also been at least one high profile casualty thus far this year with the shuttering of the legal tech arm of the $75 million hybrid law firm and legal tech startup Atrium.

Source: Tracxn
However, the industry has definitely gained sufficient traction to sustain its funding and growth momentum with the latest legal tech snapshot from Tracxn rendering a health industry with over 3700 companies and investments of $5.7 billion to date.
With legal tech startup investment channels now open and active, the industry already seems to be focused on its next phase of growth development. And this phase will be mentored by credentialed legal tech incubators.
The rise of specialist LegalTech incubators
In December last year, Deloitte announced the launch of Deloitte Legal Ventures, a programme to re-imagine how lawyers engage with early-stage companies. The firm assessed nearly 400 legal tech startups, across various funding stages from pre-seed to Series A, to arrive at a shortlist of 14 based on product, team, and technological fit.
Two-thirds of these startups were already operationally active with their own clients. The objective of this program, as Deloitte Legal's managing director explained in a release, was to collaborate with startups in order to benefit from cumulative learning, drive technological innovation and redefine the delivery of legal services.
Now, Deloitte was not the first to launch this type of program. In July this year, international law firm Slaughter and May named seven startups chosen for the second batch of its annual Collaborate tech incubator program.
As early as 2017, Allen & Overy LLP from the UK's Magic Circle of leading law firms opened the doors to Fuse, a tech innovation space for legal tech startups, A&O lawyers, technologists, and clients to collaborate on legal solutions. Fuse's fourth cohort launched this June.
These are just a few examples out of many - MDR LAB in London, Create+65 in Singapore, Prarambh in New Delhi, LawTech Hub in Rio de Janeiro - incubators, and accelerators that are focused on a collaborative approach to push the legal tech ecosystem into a planned hyper-growth phase.
Most importantly, this represents a strategic and concerted effort by progressive and professional legal industry stalwarts, to raise the technological standards of the global legal industry. In almost every one of these collaborations, investing in startups is just an eventual option rather than an overarching objective.
The involvement of industry insiders in these incubator programs opens up some unique learning and development opportunities for legal tech startups. First, the mentorship combines both technical and domain expertise which accounts for unique industry dynamics, such as complex buying processes for example.
These industry mentors are able to streamline the proof-of-concept process based on a common set of practical success metrics that matter to all stakeholders. Two, apart from access to consulting, technology, legal, and investment experts, legal tech startups now also have access to law firm infrastructure to test and develop products in a sandbox using dummy data in a real-life environment.
And three, since none of these alliances is defined by exclusivity arrangements, legal tech startups retain the autonomy required to innovate.
The future of Legal Tech is collaborative
Industry-wide and cross-industry collaboration can provide the impetus required to raise the profile and accelerate the adoption of legal tech solutions. And nowhere is this demonstrated more clearly than in Lupl, the world's first open industry platform that is already being hailed as a game-changer.
Incubated and launched by international law firms CMS, Cooley and Rajah & Tann Asia with inputs from 16 in-house lawyers from blue-chip multinationals, technology companies, and industry experts, and tested at leading law firms including Slaughter and May, Corrs Chambers Westgarth in Australia, Khaitan & Co in India, Lupl is a massive collaboration platform that connects over 100,000 lawyers across 100 jurisdictions.
The platform is designed to synchronize legal data acquisition, – including people, documents, information, communications, and technology applications – in a single secure space to facilitate more efficient and productive collaboration between lawyers and legal departments working together on complex legal matters.
Launched in May this year and still in private beta, by October Lupl has already built up a waitlist of 500 companies, including law firms, corporate legal departments, and others, from more than 50 countries. And that is a clear demonstration of how industry collaborations are as important as capital in delivering scale for legal tech startups and in accelerating technology adoption in the legal services industry.
If you need the highest-quality content for your business's lead generation, nurturing and sales strategies, The Inky Squid has a dedicated team of professional writers, designers, and social media marketing experts to put their talent to work for your business. - As well as being of the highest quality, our blog prices are very competative. Get in touch today for a free, no obligation quote.