Over half the world's population was on social media, in some form or the other, by the end of 2021. As significant as this milestone is, businesses have long acknowledged the value of having a presence on social media platforms.
For instance, 90 percent of U.S. businesses were already active on social media by 2017. Today, companies leverage the power of social media to achieve a range of business outcomes, from building brand awareness to improving internal communications.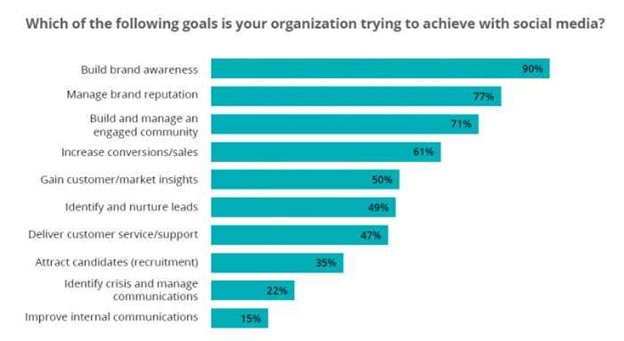 (Image Source: Influencer Marketing Hub)
Meanwhile, the medium itself continues to evolve. Today, companies have an entire gamut of social platforms to cover with new options breaking into the charts all the time.
For instance, Instagram surpassed Twitter in terms of business users in 2017. The perception of the medium as predominantly a B2C platform has also shifted considerably. With millennials now comprising half of all B2B buyers, social media has emerged as a critical research tool during the purchase decision-making process.
In certain cases, the median time spent by business decision makers on some of these social platforms is remarkably higher than the average user.
All said and done, social media has evolved into a critical component of almost every company's digital outreach initiatives. However, merely ensuring a social media presence – quantified purely in terms of vanity metrics such as the number of posts, shares, followers or likes – is a suboptimal approach to social media marketing as it leaves an enormous amount of business value on the table.
In future, therefore, the focus has to be on creating a data-driven insight-led social media strategy that is as proactive and responsive to buyer needs, preferences and motivations as it is to business objectives and outcomes. And the first critical step to creating an intelligent and analytical approach to social media strategy is social listening.
What Is Social Listening?
Social listening is not social monitoring. It is imperative to make that distinction as both phrases are often used interchangeably. In fact, both concepts are completely contrasted in terms of fundamental principles, the business outcomes they target, and the sophistication of the technologies and tools involved.
Social media monitoring is ideal, for instance, to track campaign impact and ROI, and to ensure an active and engaged social presence. Unlike social monitoring, however, social listening does not just focus on individual mentions and instead executes a more proactive and ambitious mandate of analysing large sets of online data for strategic insights.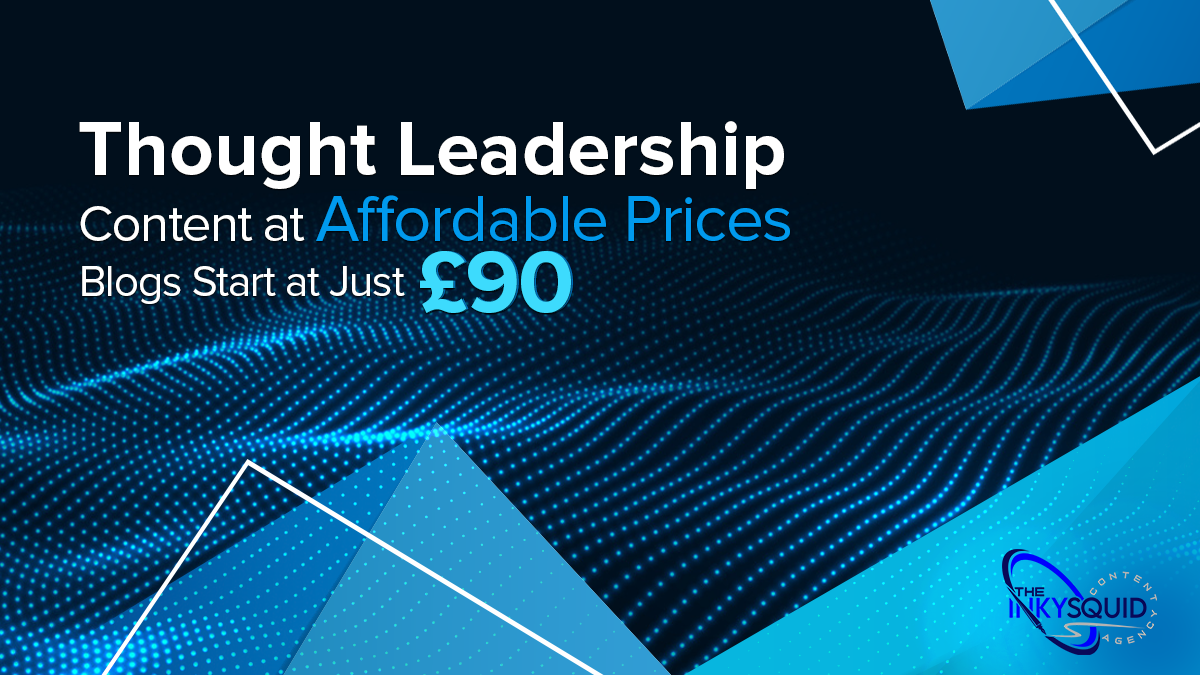 Social listening is a two-step process that does begin with monitoring social media channels for relevant keywords – but at a much larger scale. Despite the inherently limited connotations of the phrase, social monitoring is not just about social media. It extends to all sorts of online resources including news media, blogs, user forums, and everywhere prospects, customers and industry tend to congregate.
Social listening enables companies to make sense of large volumes of data about their brand, product, company, and industry. It provides them with the tools required to decipher sentiment, reputation, industry buzz etc., and use these insights to drive strategic decisions that can address both existing pain points and new opportunities.
What Can Social Listening Do for Your Business?
The applications of social listening are only limited by a company's imagination to come up with keywords, themes and trends that matter to the business. One straightforward application, for instance, would be to use social listening to measure the impact and ROI of a specific marketing campaign.
But there are many more ways to leverage the potential of social listening. Here are just a few of the most commonly targeted objectives for social listening.
1.
Enhance Customer Service, Engagement and Experience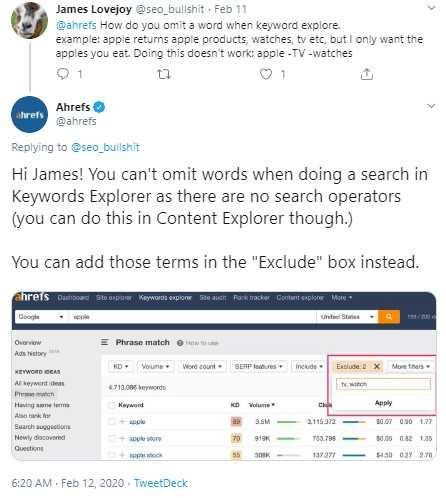 (Image source: Rebrandly)
Around half of all B2B customers turn to social media for business-related information and are also more likely to buy from a company that has reached out or responded to their queries on the medium. Process efficiency and responsiveness are also a key priority for B2B buyers both during the buying process and in the post-purchase phase.
Quick and responsive customer service on social media will be critical for B2B companies to engage with customers, enhance customer experience and build loyalty. It's all relatively straightforward if a customer reaches out directly to a company's social media channel with requests for information and/or problem resolution.
However, less than 30% of social media mentions include the brand's handle. Without social listening, companies are ignoring nearly 70 percent of the conversations related to their brand, as well as those unfolding on other forums and channels.
Social listening aggregates all these conversations, including the accolades and the brickbats, making it easier for companies to reach out with an appropriate and personalised response to their comments.
2.
Manage brand reputation

(Image source: Marketing Land)
Nearly a third of all customers rate brand reputation as a key consideration in their choice of a B2B partner. For B2B companies, with their complex products, extended purchase cycles and sophisticated support expectations, reputation management has to be an ongoing process and not just about managing a crisis.
Listening to online customer conversations and mapping broad sentiment trends, in real-time, helps these companies to not only address any perceived missteps but also proactively track brand intelligence, manage reputation, and build more equity.
3.
Benchmark the Competition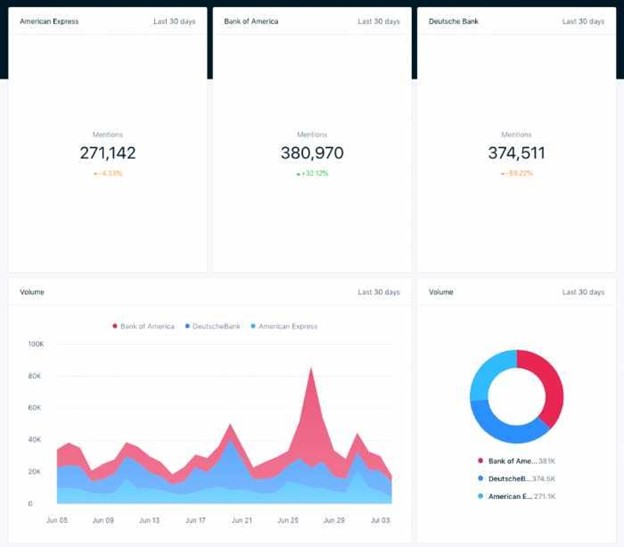 (Image source: Mention)
Understanding what prospects and customers are saying about the competition is about as important as tracking what they are saying about your company. This information provides a big picture view of how your company and its products and services are positioned relative to the rest of the market.
Using social listening to benchmark against the competition can uncover many valuable insights about what your company is doing right vis-à-vis the competition – i.e. areas in which you have to catch up and even identify new marketing and messaging opportunities.
Plus it provides you with competitive intelligence about what your rivals are and have been up to, the performance of their product launches and marketing campaigns, and their share of voice.
4.
Gather Insights for Product/Service Development
Customers are most vocal about their product/service experience across multiple online forums including social media, discussion boards, etc. With social listening, all this frank and open feedback can be rolled back into product tweaks, new feature additions or even into new products to ensure that all development initiatives are aligned with expectations of the marketplace.
Companies can also identify early signs of changing customer preferences and broader trend shifts, which in turn can inform product R&D teams if the market is likely to sustain and support their long-term product goals. In addition to all this, tracking product-related comments can help businesses fine-tune their messaging strategy to better reflect the customers' preferences and priorities.
5.
Harness the Power of Social Selling
With social listening, companies now have access to an entirely new approach to lead generation, namely social selling. This is currently one of the hottest lead generation topics and refers to the process of researching, connecting, and interacting with prospects and customers on social media networks, blogs, and forums based on their confirmed interest in a company's product offering.
This focussed approach has a much higher success rate than conventional techniques such as cold calling. And there are some incredible statistics to back this up. IBM, for instance, was able to use social selling to boost sales by as much as 400 percent, and over three-quarters of salespeople that use social media are able to outperform their peers.
Social listening is the most productive approach to leverage the power of social selling. Modern social listening tools enable businesses to search for new customers using just a combination of product descriptions and competitor brand names.
An algorithm then constantly surfaces new prospects – as well as unhappy customers from the competition – that fit the profile. By using lead automation to rank and score sales leads by priority, businesses can then focus on the most qualified leads to come out of social listening.
6.
Identify Influencers and Advocates
Influencer marketing for B2B is a completely different beast than B2C. Here, the emphasis is not as much on sheer celebrity as it is on qualities such as authority, thought leadership and credibility in a specific industry, technology or function. It is still an emerging practice in the B2B space with one study from last year finding that only 30 percent had used this approach.
Social listening makes it easier for companies to identify influencers whose opinions are valued by their audiences. These influencers are natural brand advocates that companies can partner with in order to access their equity and their networks. Here again, it pays to identify the influencers used by the competition.
As mentioned at the start of this section, there are myriad ways of using social listening as it can be used to research almost any topic that could add value to a business. In theory, businesses could "listen" to almost anything they choose to. For instance, in 2020, 21 percent of marketers used social listening tools to monitor changing customer sentiments as a result of the pandemic.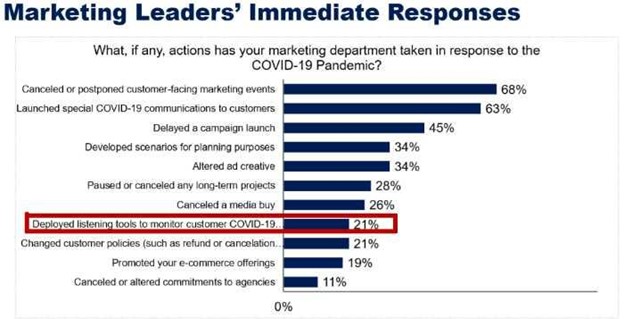 (Image source: Gartner)
The key, therefore, is to focus on the right keywords, topics and themes that reflect the largest obstacles and opportunities that a business seeks to address. These, of course, will evolve with time and insights and can be modulated accordingly as the campaign progresses.
Choosing a Social Listening Solution
There are numerous social listening solutions available to choose from, with a Gartner listing of applications in the social analytics market featuring about 40. For instance, there are platform-specific solutions such as Reddit Keyword Monitor and Tweetdeck (for Twitter), as well as cross-platform solutions such as Hootsuite and Mention that cover multiple online sources.
So, the choice of platform boils down to the scope and scale of a company's objectives for social listening. There are, however, three factors that have to be considered before choosing a solution.
1. Data: Ensure that the solution supports the data sources, such as social platforms, blogs, discussion boards etc., geographies and industry/topics that are central to your company's social listening strategy. From this shortlist, pick the solutions that support the data profiles, sampled vs full fidelity, historic data, metadata etc., that your program needs.
2. Technology: Social listening platforms have been evolving at a breakneck pace with vendors continuously investing in stronger analytics and deeper integration with emerging technologies such as Artificial Intelligence, Machine Learning, Natural Language Processing and Image Recognition. The onus is very much on buyers to ensure not only that they are getting the sophistication that they need but also that they are not paying for tech that has no utility to their specific context. It is also important to analyse that the technology has been optimized for the breadth, depth and quality required for your specific social listening objectives.
3. Customization & Support: A good solution must be capable of supporting a fair degree of customization in terms of functionality, UI, and reporting. The vendor must also provide adequate support for onboarding as well as operational aspects of deploying the solution.
Summing up
A social media strategy that does not include a social listening component is essentially a one-sided – and therefore limited – proposition. Social listening allows companies to read the room, as it were so that all business functions including product development, customer engagement and marketing are aligned with the expectations, motivations, and emotions of their audience.
In addition to this, social listening is a foundational concept that opens up new opportunities like social selling that can be of critical value to B2B businesses.
In need of a robust social marketing service? Talk to us here at TheInkySquid. For nearly 10 years we've been designing, implementing and managing content and social media marketing strategies for businesses across the tech industry. Get in touch today to find out more.